POSITION-SPECIFIC SKILLS | SMALL GROUP
Learn to play the game of football by learning how to play a a specific position(s). Elite Football offers training classes that allow players to learn basic to advanced level skills by position.
All positions offered DB, DL, LB, OL, RB, QB, WR
Training is offered in comprehensive 80 minute sessions.
Focus on basic & advanced skill sets.
Learn the "How" & "Why" of each skill set.
Game simulated drills to test learned skills.
Training is conducted by EFA's Certified Position Coaches.
All new players receive a Complimentary Small Group Training session. Please Click Here to sign up for your Free Session.
Youth Training Schedule:
Sundays 11:00a-12:20p | January - July
Sundays 2:00p-3:20p | August - October
Wednesdays 6:40p-8:00p | February - August
Middle School Training Schedule:
Sundays 2:00p-3:20p | January - October
Wednesdays 6:40p-8:00p | February - August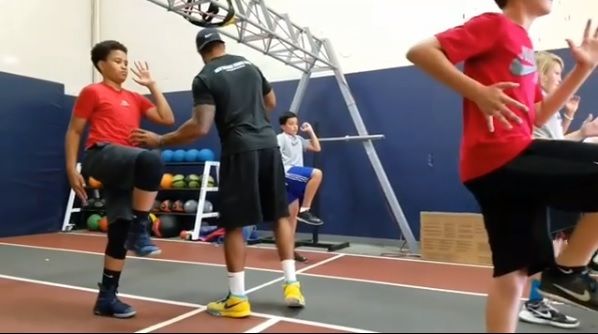 PERFORMANCE TRAINING
Elite Performance Academy provides educational services for athletes of all levels, ages, and life stages. Elite Performance develops programs which incorporate cutting-edge technologies to deliver maximized training results. Our science driven programs are challenging, efficient, and effective. The training environment is professional, innovative, friendly, and designed to meet the diverse performance needs of our clients. Whether you are a professional athlete or weekend warrior, Elite Performance is committed to your achievement.
Youth Training Schedule:
Offered Year-Round | Monday thru Friday
4:30p-5:30p & 5:30p-6:30p
Middle Training Schedule:
Offered Year-Round | Monday thru Friday
5:00p-6:30p & 6:00p-7:30p